Summer is heating up with a full season of excitement at the ROC. Located at 26479 Civic Centre Rd., in Keswick, the ROC is the area's summertime hub for events, camps and activities for all ages and all abilities.
The ROC is pure fun – outdoorsy, exhilarating and always stretching your mind and body. In fact, you can't avoid having an excellent time, with summertime activities including beach volleyball, basketball half courts, tennis and pickleball courts, lawn bowling, splash pads, walking and biking trails, adrenaline-boosting ropes and rock-climbing nights, archery and outdoor survival activities. Also located on the 150-acre site, you'll find Georgina Pioneer Village with free app self-guided tours.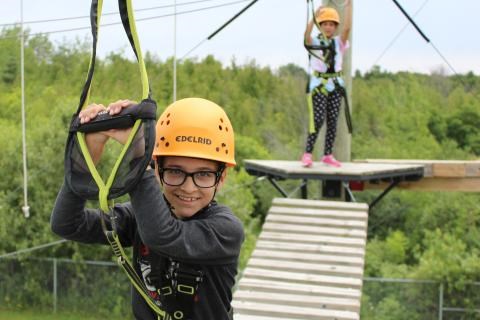 The ROC is open year-round and right now, season passes are available with discounted early bird pricing for Georgina residents. Season pass holders enjoy program discounts, members-only registration perks and winter amenities including unlimited tubing, skiing and snowboarding during operational hours.
Birthday parties
Planning the perfect party is a piece of cake at the ROC.
In summer, kids can level up their party experience and enjoy two hours on the ROC Challenge Course with rock climbing and ropes for just $25 per child. In winter, all the cool kids can party with a day of tubing. Learn more about the ROC birthday packages here.
Weddings
Chances are your engagement began with the presentation of a beautiful 'rock'. So it's only fitting that your wedding day should ROC as well! They make planning easy and can take care of virtually every detail – from arranging the licence and officiant, to setting the stage for your ceremony and reception.
The ROC chalet is charming, sophisticated and the perfect setting for your special day. The large stone fireplace and spectacular view make for amazing photo opportunities, while a full range of facilities – full kitchen, tables and chairs – are included. Make it a one-stop solution and a wedding planners dream.
Check out the wedding brochure to learn more and ask about special events packages.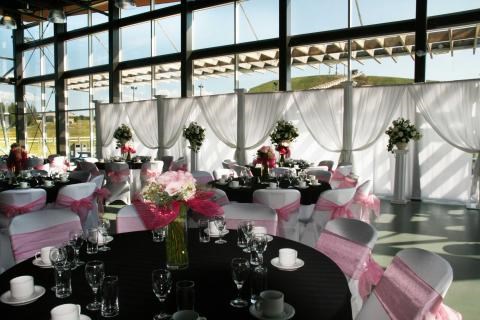 The ROC believes that some of life's greatest pleasures come from the challenge of friendly competition, the satisfaction of contributing to a team and the pride of achieving a new personal best. But ultimately, the ROC is about pure, unbridled fun.
So whether you are looking for a great camp experience for your kids, planning a birthday bash or dreaming of a picture-perfect wedding – the ROC is the place to be this summer.
For more information on programs and special events at the ROC, follow us on Facebook and Twitter or visit them online here.