When students walk into Brad Jones Martial Arts and Fitness Centre, they leave the modern world behind and enter one filled with Japanese martial arts tradition.
"It's a place many people come to escape the world for a while, have a mental recess, train hard and then leave with a little less stress," said Brad Jones, the dojo owner.
Now celebrating its 46th year, Jones's dojo aims to preserve the authenticity and tradition of the art and sport of karate-do and aikido.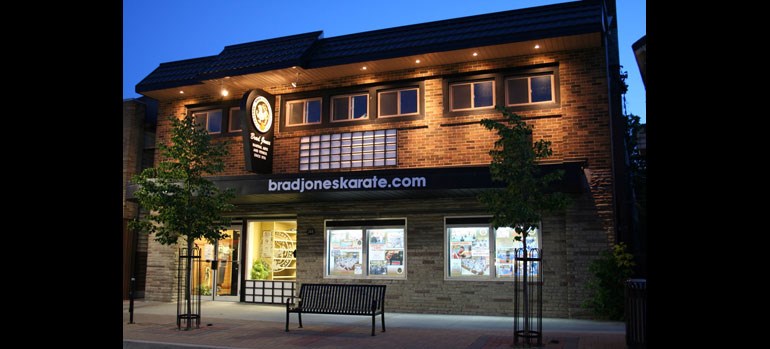 "There are reasons for everything we do in the dojo," he said. "Things that bring in the cultural aspect, as opposed to training solely as a sport."
When students enter the dojo, they must leave their phones behind and bow to the front of the dojo to show respect for those teachers who have passed. Students learn about the history, techniques and universal language of Japanese martial arts, Jones added.
The dojo — which has been selected as one of the top 500 martial arts schools in North America — is part of the Japan Karate Association (JKA), which has a history going back to the descendants who brought karate-do not only to Japan in the early 1900s but to the rest of the world, said Jones.
The Japan Karate Association is also where Jones trained when he lived in Japan in the late seventies and early eighties.
"What appealed to me about martial arts was it was you against you. It's personal development," he said.
In 1976, at the age of 21, Jones had his black belt and was asked to take over the Newmarket recreation Karate program. At first, the program started small, and it was only a part-time gig for Jones as he worked his full-time job as an electrician by day and taught and trained at night. But as the dojo started to grow, so did Jones's vision for his career.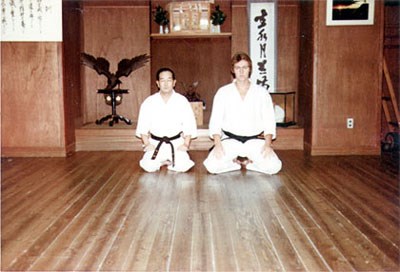 "I always wanted to be self-employed, so I developed it into a full-time operation," he said.
After moving the dojo a few times, it found a permanent home on Main Street.
Similar to Jones who started karate when he was 14 years old in 1969, many of his students started training at a young age, and when the dojo moved from its location on Timothy Street, it was a sad goodbye. In recognition of the location, he chopped up pieces of the floor so students could use the wood to make frames for their belts.
"It didn't occur to me that it would be so important to some of those young people," he said.
If you're interested in martial arts training, you can find more information online here.