I
It all started with a casual conversation over drinks on a backyard deck, and quickly evolved into a mission.
Husband-and-wife team JD and Vicky Dixon wanted to share their love of fine spirits with people across Ontario and beyond. It was 2013 when they started their business and just 10 years later it is a smashing success. Their creation, Dixon's Distilled Spirits, was the very first craft distillery in Guelph.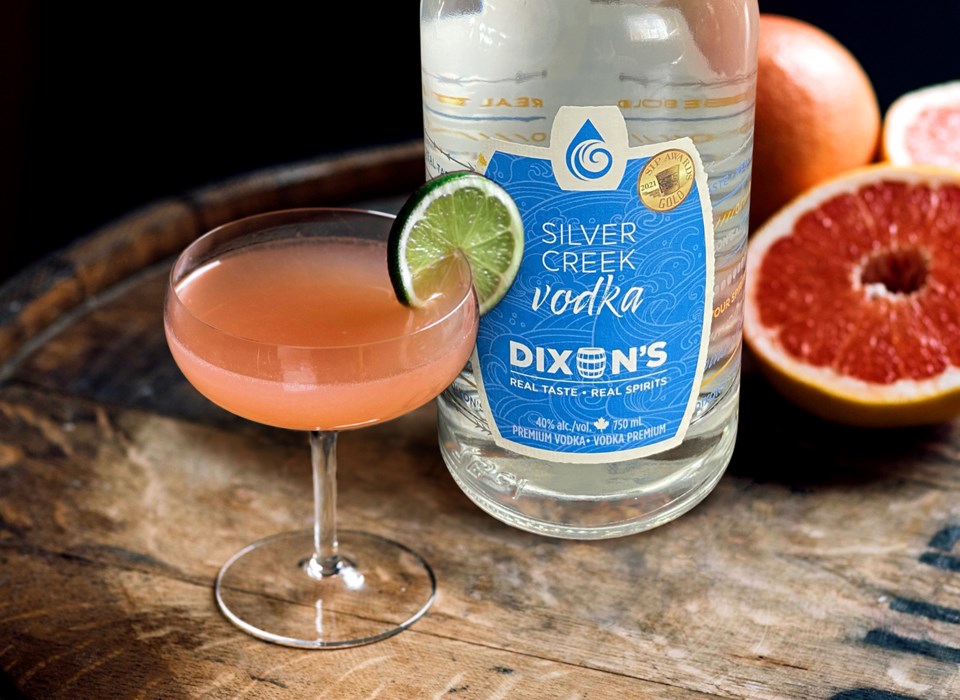 The pair have diverse backgrounds in sales, laboratory services, operations and production management. Success came quickly, which JD credits to "keeping your head down and doing the work, making good products that we love, and hope others will too."
They have always kept a strong focus on what consumers want. "Once in a while we lift our heads to hear we have won an award or have been asked to sell in another market, and that tells us we're meeting our customers' needs," he says.
Beyond borders
While it has always been their goal to share what they do with as many people as they can, it can be a challenge. Each market has its own set of requirements, and as they move into new markets their own continues to grow.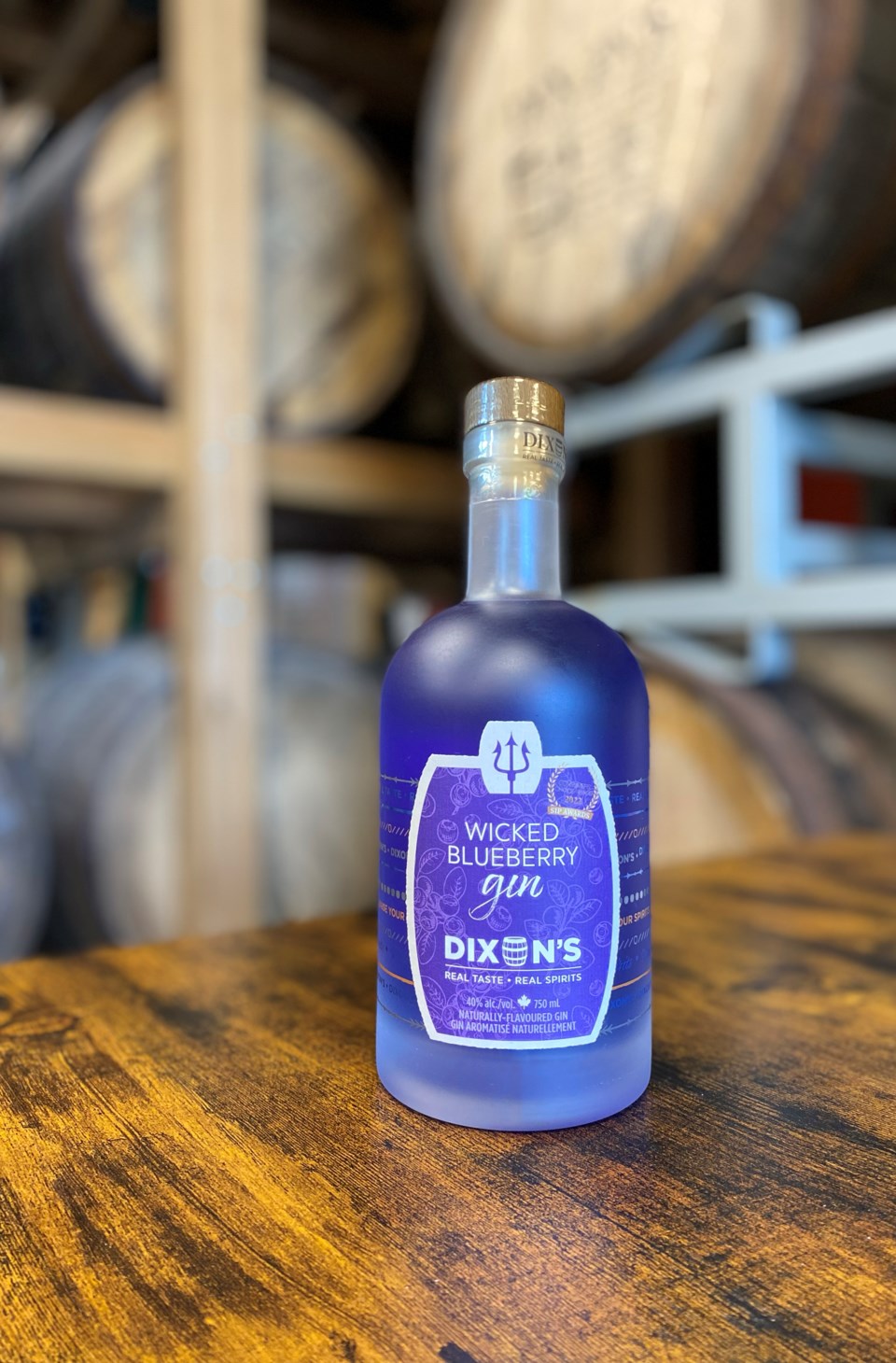 "We have worked very hard to keep up with the demands," says JD. Last year the company moved two products into Alberta, two into Manitoba and one into Saskatchewan (which has since asked for another product this Spring). They also moved three new products into the LCBO, totalling seven in the Ontario market alone. There are also several ongoing conversations happening with other markets, including British Columbia, Newfoundland, Nova Scotia and a couple of states.
The push to expand south of the border began during the pandemic. It has been a long road, JD says. Each state has its own rules, requirements and sales groups. "Each state is its own conversation. At the moment, we are speaking to a sales group in California and one in Maryland, and we have some feelers out in New York and Florida."
Duty-free
Dixon's products are also available on duty-free shelves—a huge coup. It has definitely been a learning experience for JD. "Duty-free stores are very unique. They are all independently owned and operated. But they do get together as a collective to discuss what works and doesn't work, new products and ideas, etc. That's how it all came about. Our name came up and the stores started to call us," he says.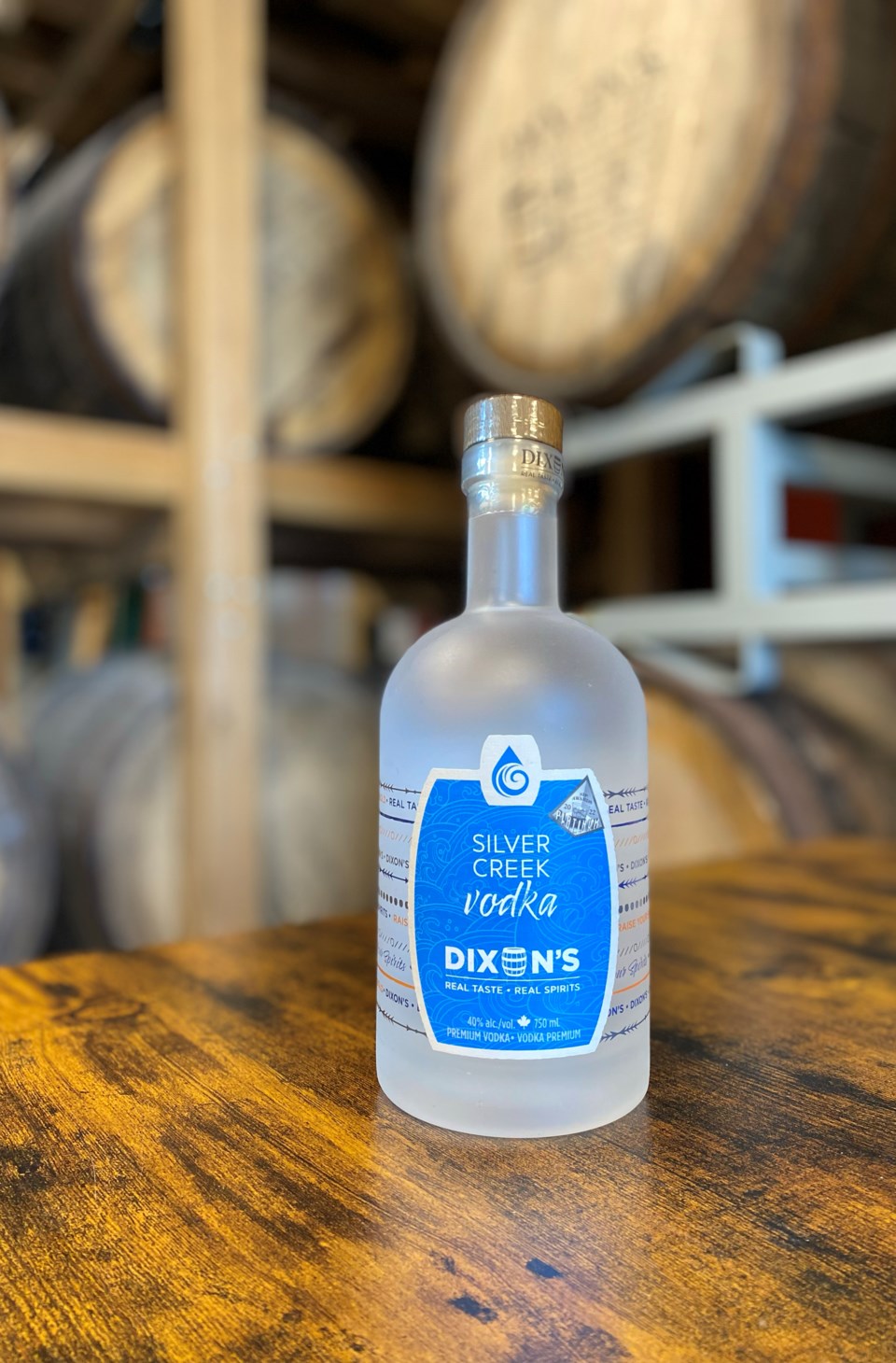 Shoppers can find select Dixon's products at the Windsor-Detroit Tunnel and Blue Water Bridge duty-free shops alongside international brands. In-store tastings are happening at the Tunnel shop on May 21, July 1 and July 29.
Award-winning spirits
The company is proud to have received multiple platinum, silver and consumers' choice designations at the SIP awards, an international spirits competition that has a consumer judge panel.
Last year, in particular, was one to remember. "We have won awards in the past but 2022 topped the charts," says JD. Dixon's won over 7 awards at the SIP awards and then took home the prestigious Elsie award from the LCBO for Best Ontario Distillery, beating out the likes of Canadian Club and Collingwood Whisky.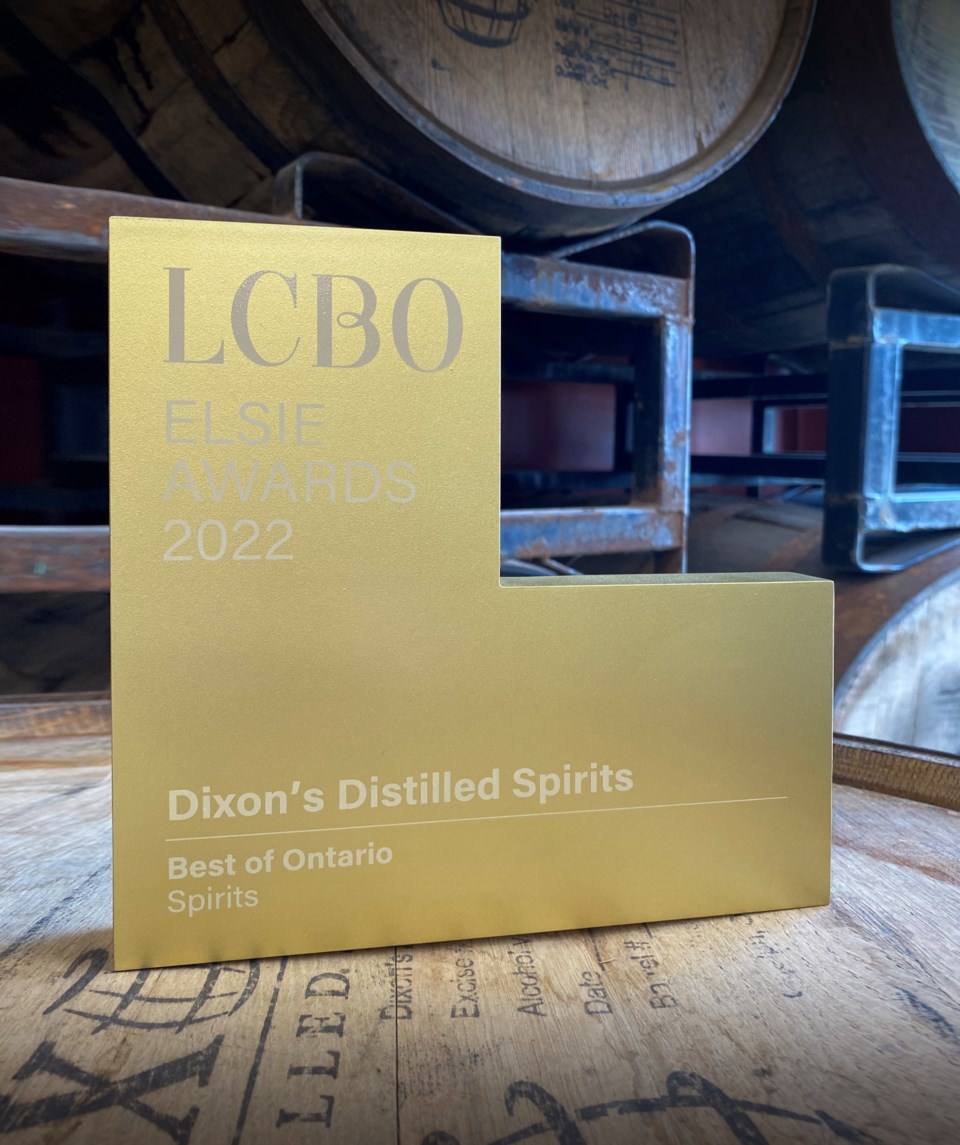 The company is definitely surpassing its founders' expectations, and they are proud to be sharing the work they do here in Ontario with the rest of the world.
Says JD, "Last year we sold almost 100,000 bottles across Canada and that's the second year of doing this. I never thought that would happen. I've always said it's the second bottle that's the hardest to sell, and the only way to do that is to make the first bottle the best you can so customers like it. I feel privileged to have so many people coming back."
Find creative drinks recipes at Dixon's Distilled Spirits or follow them on Facebook and Instagram. Be sure to stay in touch and sign up for Dixon's newsletter.