Working and playing outdoors during frigid winter weather adds an additional layer of risk to our normal activities. Austin Ertl, Inside Sales Representative for International Safety, says that choosing the right gear for your outdoor activities is important, especially in the winter.
"You don't have to choose between staying warm and staying safe. With the right gear, you can be comfortable outdoors while still using the appropriate safety measures," he says. "It can be dangerous when we focus only on staying warm and forget about the other hazards that we may need to protect ourselves against."
Luckily, there many products that are designed with dual purposes for safety in cold weather.
Inexpensive Solutions for Winter Work Gear
There are a number of fairly simple and inexpensive cold weather solutions available. For example, hard hat liners keep your head warm without interfering with the safety features of the hard hat. Some of these products are also flame and arc resistant and only cost around $20.
Eye protection is always important but sometimes fogged up glasses or shields can interfere with safety. "Anti-fog face shields and glasses are really important. When you're working outside, the steam that comes off your face and breath can easily fog up your safety glasses," explains Austin. "Anti-fog products are hydrophobic, so they don't let the moisture sit on the lens and interfere with your sight. These products are only a few dollars more than the ones that don't have the anti-fog coating."
Overshoes are another great solution, especially for those who have great work boots that just aren't made for the winter. These products fit over your existing footwear and give added insultation and/or grip.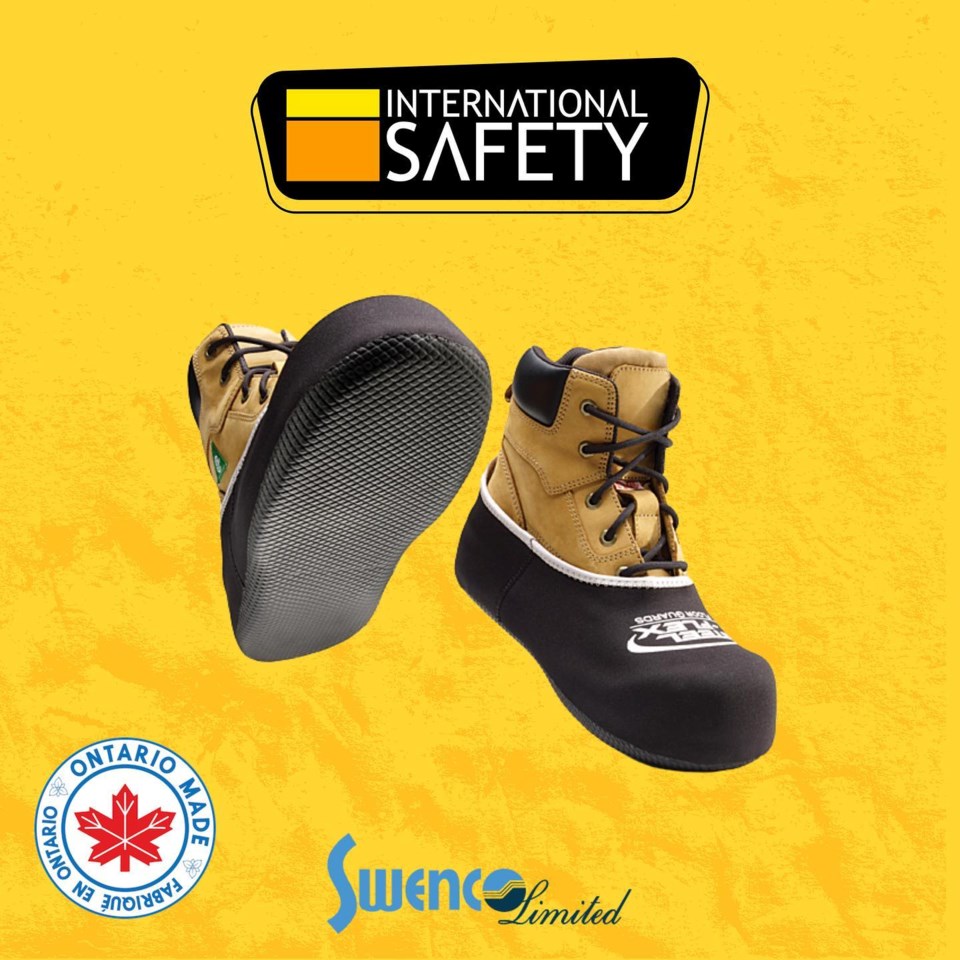 Safety Winter Gloves and Mitts
Good gloves are an essential for anyone who spends a lot of time outdoors during the winter months.
"There are really good gloves available that keep your hands and fingers warm while also protecting you from additional hazards. Look for gloves that are rated for cold weather as well protect against chemicals, oil, or cuts," says Austin.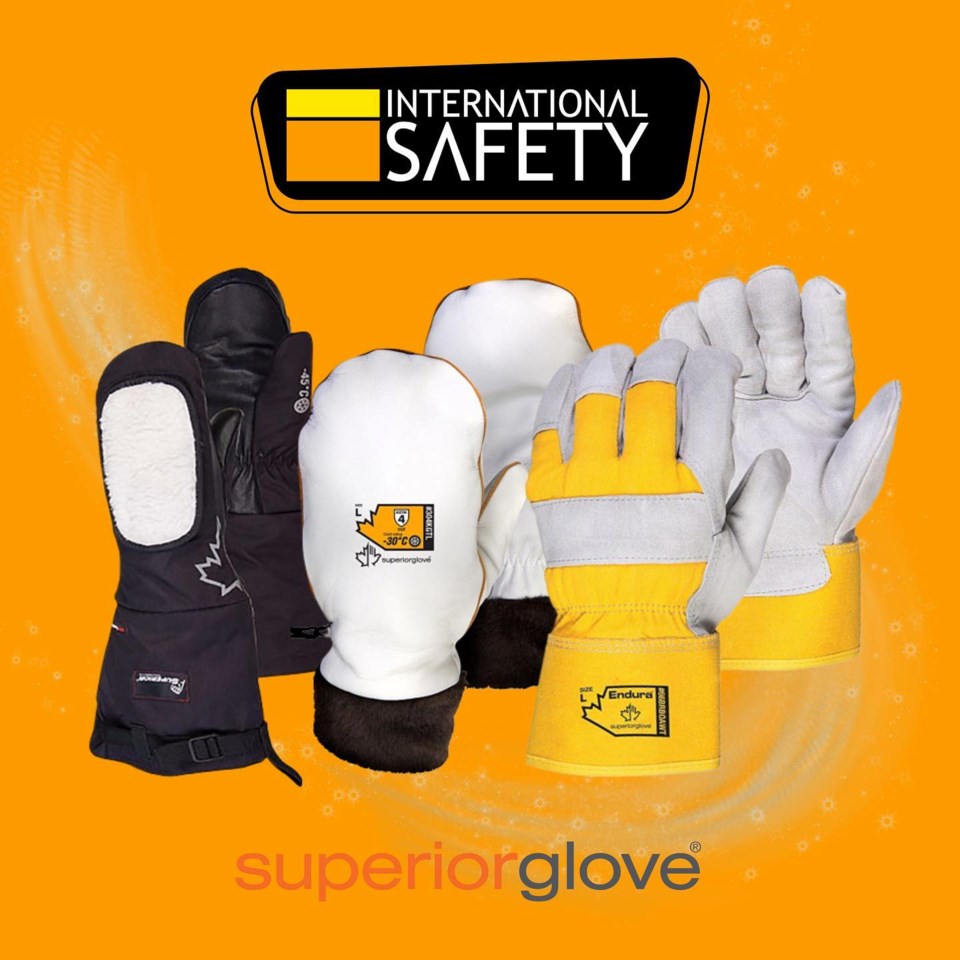 High Tech Warmth
For those who are looking for even more warmth, battery powered base layer heated vests are an option. These vests provide long lasting warmth at your core. You can think of them as electric blankets that you wear.
"The heated vests work really well to keep you warm without adding additional bulk. I've even used one while snowboarding and it is very comfortable," says Austin.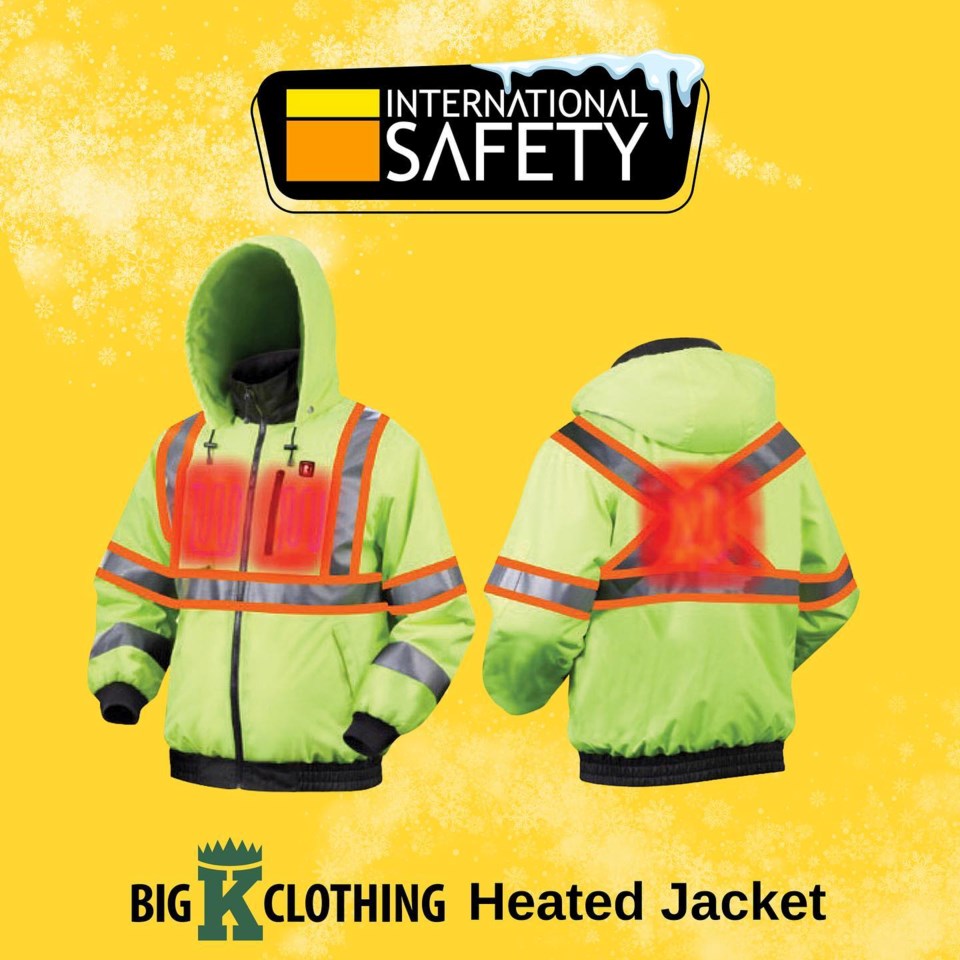 Right now, International Safety has a selection of their winter gear on sale for 25% off until the end of February and, as always, shipping for local Newmarket orders is free.
For more information, check them out online.