When Ralfie first called the food bank in the summer of 2020 to inquire about getting help, she said she stared at her phone for 20 minutes before getting the courage to dial the number.
Ralfie said she had no idea about the process or if she would even get to speak with anyone, mentioning all she really wanted to do at the time was to leave a message because it would have been easier.
She said she was surprised when a young man who worked there picked up the phone.
They started talking and before she knew it were chatting like long lost friends. "He asked about my grand kids' interests and what their favourite activities were at school, I'm not sure how we got on the topic but somehow we were exchanging our own favourite childhood memories as well," Ralfie recalls. "I had completely forgotten I had called a food bank."
Although Ralfie hopes she doesn't need a food bank for too long, she knows that if she does, it's a safe place to go without judgement, and that she can finally sleep at night knowing her grand kids aren't going to bed, or waking up hungry, adding that angels do really exist.
Newmarket Food Pantry executive director Adrian Bain echoes Ralfie's comments about angels existing, in the form of volunteers, and community donors.
"We are so humbled by the support of our community and how people continue to step up time and time again for those who need a little lift. Our volunteers are the backbone of our organization and we could literally not support our community without them. Every day we are so inspired and grateful for their passion, expertise and sweat equity they pour into the Pantry. Not all heroes wear capes," Bain says.
The Newmarket Food Pantry has been a staple in the fabric of the Newmarket community for over 35 years, however the last few years have really shone a spotlight on the importance of the work being done on a day to day basis.
"It would be senseless to try and explain the impact COVID-19 has had on so many children, seniors, and families, we have all seen first hand what the pandemic has done to so many."
Bain says the focus is now on lifting and building their most vulnerable community members up, and focusing on their assets, rather than their deficits to help play a role in guiding as many people back on the path to self-sufficiency as they can.
Bain wants people to know how much of an immediate impact is felt when donors choose to 'give where you live.'
"Food transcends cultures and generations, and plays an integral role in our day to day lives, so it's something that everyone can relate to. When a community member or local business chooses to support us, they know their food or monetary donation is going right back into our shared community, and making an immediate difference in the lives of our neighbours."
Jimmy C is a regular donor to the Food Pantry and understands the value of giving monetarily. "I always know exactly where my donation is going, and I like knowing I'm making an direct impact for families, and also a long term investment into my community" he says.
Bain also says he is in a very unique position as he is literally trying to put himself out of a job, "wouldn't it be incredible to walk into work one morning, turn off all the lights and tell the volunteers to go home, because there is no longer food insecurity in our community and they are no longer needed?
At the end of the day, their story is about ending hunger. "Today, more food and less hunger is our priority, tomorrow with your help, we will realize our vision of a community free from hunger, but we need everyone on board in our community to give and grow food for us, so we can give and grow hope for others", he concludes.
The Newmarket Food Pantry distributes 440 000 meals each year and sees over 12 000 visits to the Food Bank, with 35 per cent of clients being children.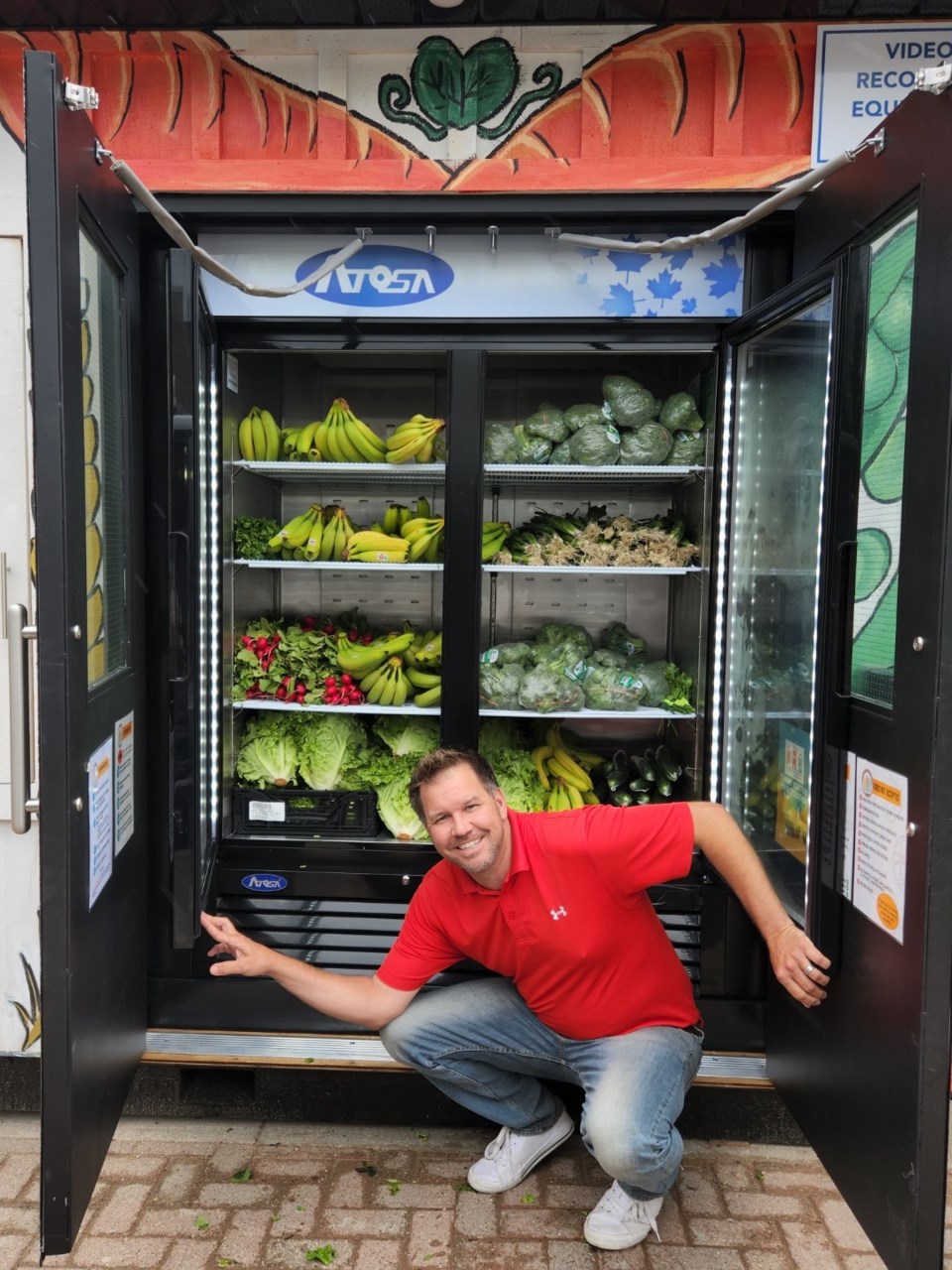 To learn more about the Newmarket Food Pantry, including the use of their new community kitchen, or how to support the new community fridge, or for a tour of the Food Pantry email: [email protected]
To host a food drive or to volunteer, email: [email protected]
To donate and make your impact felt today visit them online here.