Ahmadiyya Muslim Jama'at are the Muslims who believe in the Promised Messiah, Hadhrat Mirza Ghulam Ahmad (peace be on him) of Qadian, India. He founded the revival movement within Islam to re-emphasize on the essential teachings of peace, love, justice, and serving mankind.
Ahmadiyya Muslim Jama'at consists of three auxiliary organizations – Youth Association, Womens' Association, and Elders' Association – to manage day to day affairs.
The Ahmadiyya Muslim Youth Association (AMYA) consists of members from the age of 16-40 years. The role of this auxiliary is to run regular programmes for the community youth with a mix of academic, sporting, social welfare, and charitable works. The key objective of AMYA is to serve and contribute to society at all levels irrespective of people's beliefs, race, or gender.
As the local Newmarket chapter of Ahmadiyya Muslim Youth Association (AMYA), they have been involved in various charitable activities, such as food drives, blood drives, holiday gift donations, fundraising, and much more.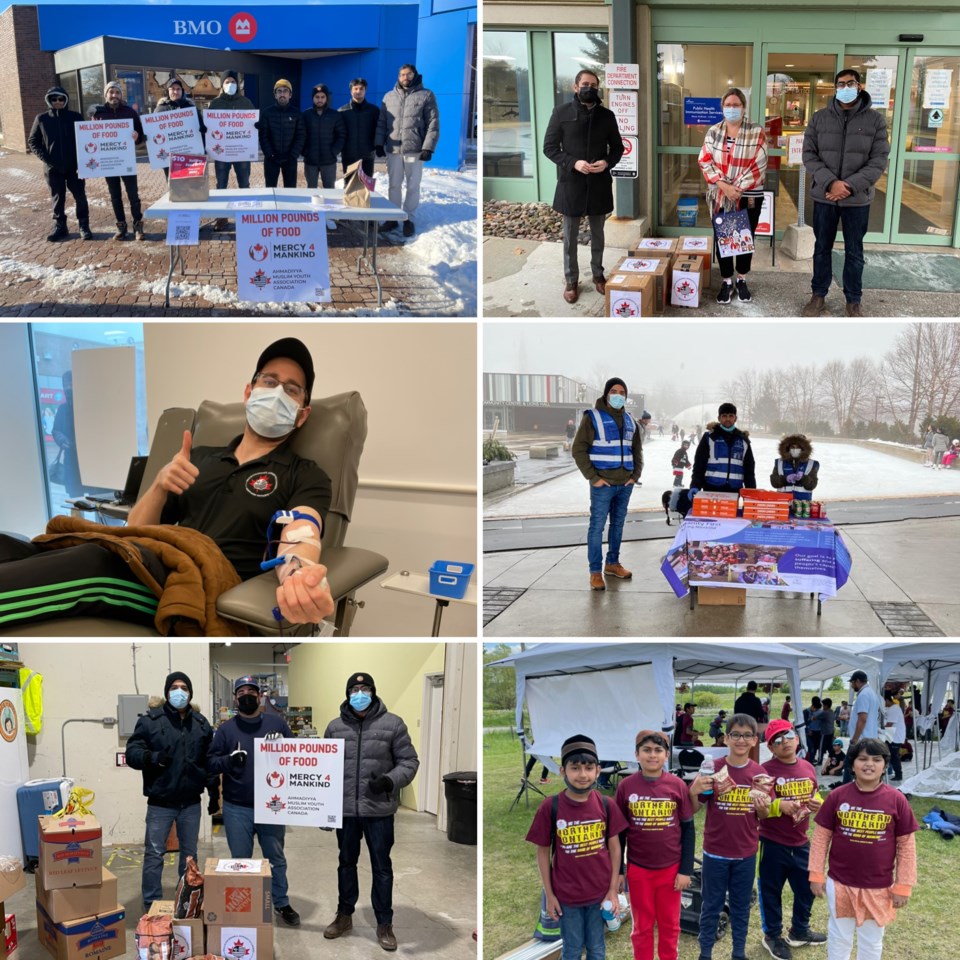 "We are always ready to serve humanity as this is what our faith teaches us to do. This year we are bringing something exciting to help local charities." said Salman Ahmad, Vice President of the AMYA Newmarket Chapter.
The first ever Run For Newmarket is being held on October 2, 2022 at Fairy Lake Park to support the Newmarket Food Pantry and Blue Door.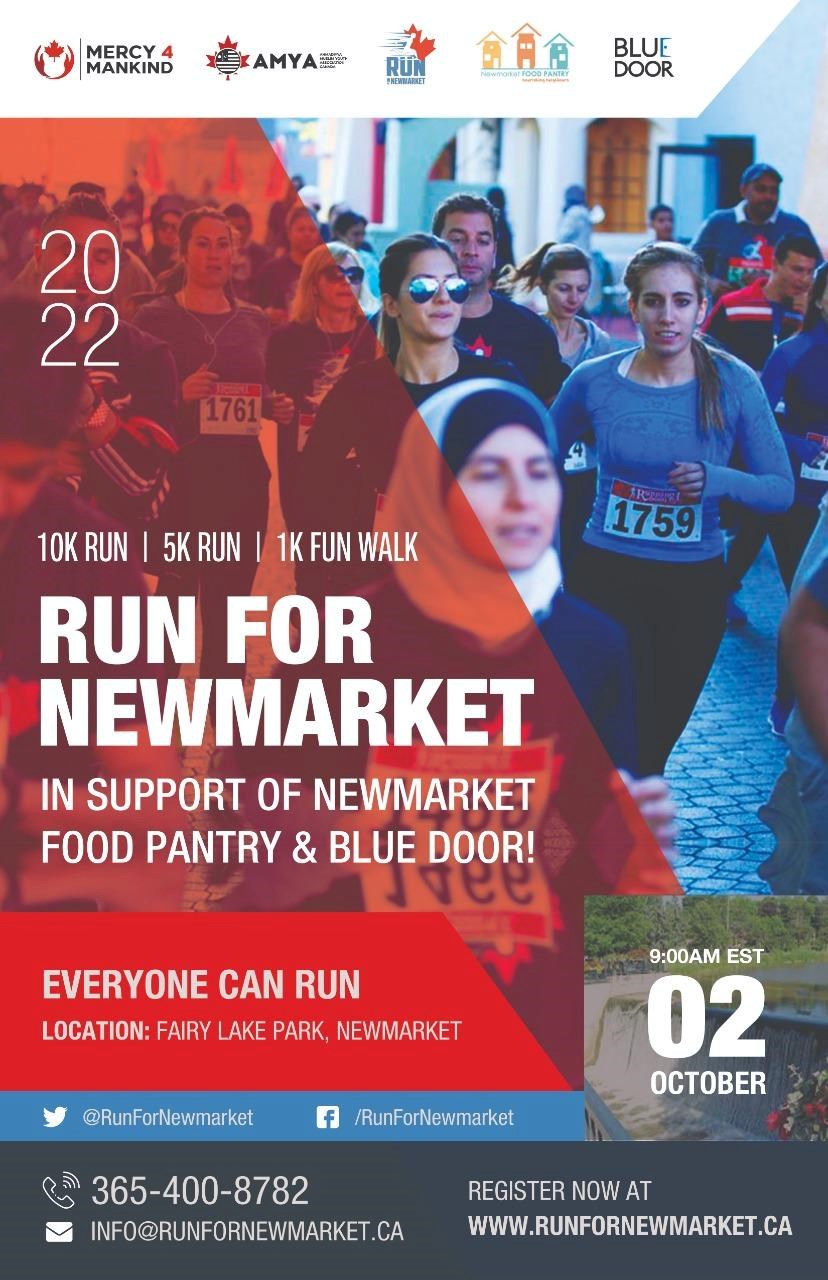 This will become an annual Run to raise funds for local charities and non-profit organizations.
"National AMYA has been holding these Runs for the past 17 years across Canada but this is the first ever Run in Newmarket. We want to work together with the community leaders and the public to support our local charities. The idea is to raise funds for different charities every year." said Arif Khan, President of the AMYA Newmarket Chapter.
The event is open to the public and everyone is encouraged to participate with their friends and families. There will be a 10K and 5K run and a 1K fun walk.
"We want people from all walks of life to participate. This is an event for the community by the community. So far, the response from the public has been amazing and we are expecting a large number of participants. We are thrilled and excited to welcome everyone on October 2!" said Salman Ahmad.
For more information and to register for the Run, visit their website here.
For any questions, readers can email us at [email protected].